Trauma and PTSD
Are Any of these Trauma Symptoms True For You or Someone You Care About?
Did you experience or witness a traumatic event recently or in the past?
Are you "stressed out" and overwhelmed most of the time?
Do you think about a traumatic event regularly and find it hard to shift your focus to other things?
Are you stressed out to the point that you are compromising your health, spending less time with family and friends, or are no longer doing the things you enjoy?
Do you haveproblems focusing or concentrating since the recent traumatic event?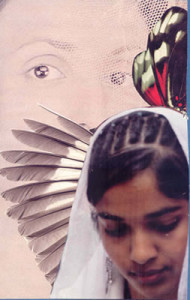 SoulCollage®
A process of healing for trauma and PTSD
If one or more of these are true for you or someone you care about, you may want to consider counseling for Trauma and PTSD in Portland with Portland Lifestyle Counseling addressing severe stress or symptoms related trauma. Many people suffer from symptoms associated with trauma such as sadness, high startle response, difficulty concentrating, flashback to the traumatic event, hyper vigilance, anxiety, depression, and other challenging symptoms as a result of a traumatic event that occurred recently or in the past. Some people also carry hidden trauma from childhood abuse or neglect which they have not disclosed due to fear and shame of judgment from others. Counseling can help you begin your journey to healing and accompany you as a caring supporter as you regain your sense of self worth.
Would you like to…
Better manage and cope with traumatic symptoms.
Reduce feelings associated with the trauma event.
Reduce PTSD symptoms.
Create a "new normal"; for yourself.
Regain a new sense of personal power and control.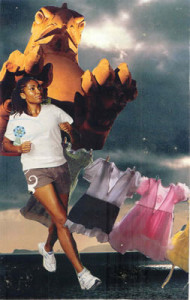 SoulCollage®
I provide empathic counseling services and use of a holistic approach that includes mind, body, spirit, and community is used when working with stress and post traumatic stress symptoms.
During counseling we work together to expose challenging thoughts, beliefs, and complex emotions related to stress or a traumatic event as well as discussion of body chemistry. I strive to make sure my counseling service is supportive, encouraging, and understanding.
I provide specialized, distinctive, and practical counseling that works with your unique issues and goals. I help you explore and understand complex feelings, thoughts, and behaviors that may be keeping you from having the life experiences you want. I also work to help you gain greater access to your own inner wisdom and innate resources that can move you to healthier actions and behaviors. Lastly I support and encourage you in practicing new coping skills that overtime can help you establish healthier behaviors, greater self understanding, and self acceptance.
My counseling style is empathic, supportive and encouraging. I bring twenty plus years of professional helping experience and relevant life experiences that gives me perspective, depth, and healthy caring. All of my life experiences – personal and professional – are present when I sit down to meet with you as your therapist.
I seek clients who are committed to their counseling process, deeply moved to action by their emotional challenges, and exhibit a desire for change and better self-understanding. Quick solutions, easy answers, and "get better quick" schemes are not utilized here. Check out my prescreening questions to see if I am a fit for you. Instead you will find empathic counseling methods that include:
Solution Focused interventions
Psychodynamic Supportive practices
Strengths based focus
Empowerment based model of counseling
Distinctive and specialized approaches and practices include:
Is now the time for Change?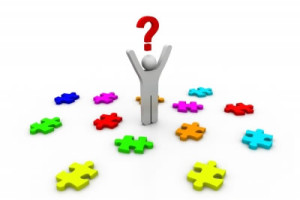 Your enjoyment of life or the life of someone you care about does not have to cease because of a traumatic event. If you have lived with hidden trauma from childhood you don't have to continue to carry shame and fear year after year.
It is common for people to experience feelings of stress and difficulty after experiencing or witnessing a traumatic event, but if you are concerned about how long your symptoms have been going on and how it is affecting your life then consulting with a professional counselor can be helpful.
I have 20 years experience working in mental health, crisis, trauma, and hospice and would welcome the opportunity to serve you.
Ready for change?
If you are ready to not have trauma rule your life,  check out my prescreening questions to see if I am a fit for you first then contact Joy at (503) 309-1163 or email at .
There are many counselors to choose from. I put myself forward because I believe in what I do and I know counseling can work.
Payment options available via PayPal. Call before you purchase.
---