Midlife Transitions
Are any of these Midlife questions true for you?
Are you considering a major life transition like marriage, divorce, job change, move, or some other big change now that you have entered mid life?
Did you recently experience a sudden divorce, job loss, troubling medical diagnosis, or some other sudden or unexpected change while in midlife?
Have you recently come to realize that you are "not as young as I use to be" and wondering about the transition to midlife?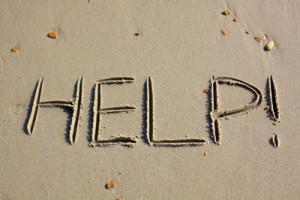 Well you are in the right place. Portland Lifestyle Counseling offers counseling for Midlife Transitions in PortlandMidlife is commonly viewed as a time of transition. It is the time where we move away from what is called young adulthood or "being young" into full maturity. It is also that interval on the way to older age. For many it is our first real encounter with loss, change, the passage of time, mortality, and the recognition that our time on earth is limited. For some it can be a time of midlife depression, anxiety, or grief/loss. On the other hand, midlife can also be the time of renewed desire to live life more fully, experience greater life meaning, and embracing the activities that one truly believes in. Counseling can be a big help during this time of change.
For many people during their more youthful years they have led high functioning and successful lives doing what most people do: finding a healthy partner, raising a family, practicing a career or profession, and maintaining a comfortable home life. For many there is little time to explore deeper needs, wants, or life meaning. Midlife can disrupt all of this. Now we find ourselves pondering life, questioning choices made, contemplating daring dreams, wondering where all the time went, noticing physical changes, coping with health challenges, and wondering how to fit into a culture that worships youth. Midlife can also bring up darker feelings and thoughts associated with midlife crisis such as seeking out extramarital affairs, making expensive and impulsive purchases, or engaging in other risky behavior.
Perhaps this is ringing a bell with you and if it is I want to share how counseling may benefit you.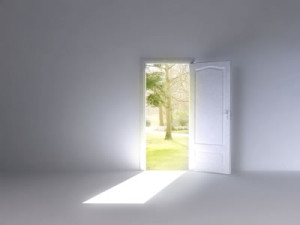 Counseling for Midlife Transition may help you:
Improve overall coping around sudden life changes like job loss, divorce, health challenges and more during midlife
Reduce feelings of depression and anxiety that can come with midlife transitions.
Discover new goals and aspirations for the second half of your life
Reduce emotional challenges and stress
Explore complex thoughts and feelings about your life, life purpose, and choices made in the past that may no longer serve your emotional health.
Process past experiences and identify old patterns that no longer serve you today
Identify health behaviors, actions, and choices that support greater health
Practice new coping skills that may improve your mood and emotional wellbeing.
And more.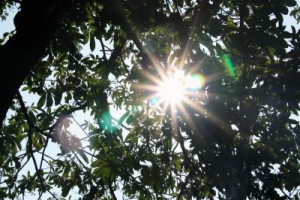 I provide specialized,distinctive, and practical counseling that works with your unique issues and goals. I help you explore and understand complex feelings, thoughts, and behaviors that may be keeping you from having the life experiences you want. I also work to help you gain greater access to your own inner wisdom and innate resources that can move you to healthier actions and behaviors. Lastly I support and encourage you in practicing new coping skills that overtime can help you establish healthier behaviors, greater self understanding, and self acceptance.
My counseling style is empathic, supportive and encouraging. I bring twenty plus years of professional helping experience and relevant life experiences that gives me perspective, depth, and healthy caring. All of my life experiences – personal and professional – are present when I sit down to meet with you as your therapist.
I seek clients who are committed to their counseling process, deeply moved to action by their emotional challenges, and exhibit a desire for change and better self understanding. Quick solutions, easy answers, and "get better quick" schemes are not utilized here. Instead I encourage you to:
Process emotional responses to yourunique issues
Create counseling goals that you believe are doableand sustainable
Explore your thoughts and feelings ina safe and supportive way
Test new behaviors that increase healthierliving
Compassionately confront frustrations, fears, andchallenges that may be keeping you trapped or stuck
Create solutions and engage in healthy actionthat create change
And more!
Midlife transitions can be difficult. There are no easy answers or magic solutions to make it easier, but you can find ways to cope and even thrive during this time of change. Counseling can help with this.
Are You Ready to Make the Midlife Transition?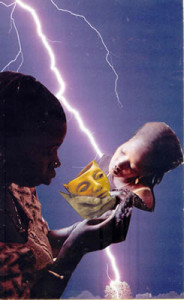 SoulCollage®
Please check out my Prescreening Questions to see if working together will be fit for you. 
The decision to seek counseling can be a big one and there are many counselors eager to help. I put myself forward because I know counseling works, I believe in what I do, and I know people can feel better I have 20 years professional experience working with people who have suffered from years of self blame, depression, anxiety, and emotional challenges.
It is my intention to provide you with high quality, confidential, and supportive counseling that can help you make the changes you want, feel better and  be more self accepting.
If you are ready to embrace midlife transitions, please check out my prescreening questions first then contact Joy at (503) 309-1163. If you know someone who you feel could benefit, share my information with them.
Flexible payment options include: PayPal, insurance, cash, check, and credit cards.
Want to learn more about life transitions? Check out my free article here.
---