With these cards you can explore your inner self and nourish your precious soul.
SoulCollage®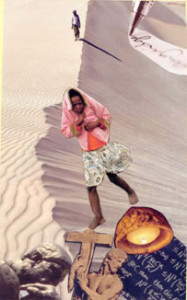 SoulCollage® – Desert Wanderer
Looking for a way to explore your inner world that is artistic and creative?
Would you like to add a creative element to "talk therapy"?
Looking for a non-pathologizing therapy that's deep, rich, and powerful?
At Portland Lifestyle Counseling, I offer individual sessions of Soulcollage® in Portland or Soulcollage as an adjunct to counseling services. Either way, Soulcollage® is a powerful yet fun way to deeply explore emotional issues, cultural archetypes, social challenges, and family relationships in a safe and non-pathologizing way.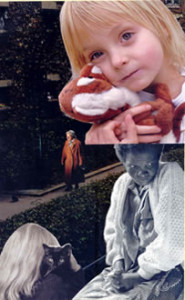 SoulCollage® – Sad Hurt Self
Becoming more comfortable with SoulCollage®
If you would like to see the Soulcollage® process in action check out Soulcollage tv at https://www.youtube.com/user/SoulCollageTV.
Soulcollage® is fun and a great way to try your hand at a creative project. My Soulcollage® sessions are designed for those dealing with anxiety, depression, grief/loss, midlife transitions, and recovery from dysfunctional families. Soulcollage® is a safe and non pathologizing way to explore and discover your unique and creative self.
Soulcollage® is a fun, creative, and powerful way for you to explore your inner world.. This process allows you to give voice to difficult emotional states, document important people in your life, depict important life changes, and explore powerful archetypes. Most people find the process of Soulcollage® to be helpful in increasing self awareness, understanding, personal transformation, and growth.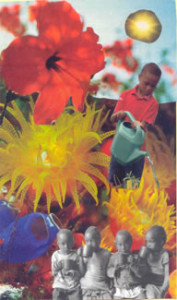 SoulCollage® – Hope is Alive
The Soulcollage® process involves making your own personal card deck using images that you can get from magazines. The process is very simple: flip through magazines, find images that speak to you, cut the image out, and glue the image onto card stock paper. The process results in a beautiful and often times mysterious personalized collage that can bring about insight into some hidden or misunderstood part of your self or can lead you to more questions about some issue you may be dealing with. Either way most people come to love and cherish their cards and see them as sacred objects to be used as often as needed for guidance and validation.
You do not have to have art experience or be "artistic" to participate in this process. In fact Soulcollage® works best when you let go of your thinking self and just allow yourself to pick images without willing things or thinking – this allows your intuitive and subconscious mind to open up and reveal to you a message from the deeper part of yourself, the Soul or Higher Self.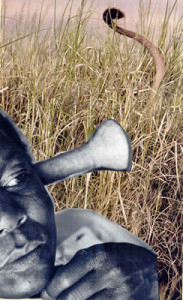 SoulCollage® – The Listener
SoulCollage® is a Registered Trademark. SoulCollage® cards are not sold, traded, or bartered and are to be reproduced only for the personal use of the maker of the card to respect the artists whose images are collaged in the cards. SoulCollage® cards may be used as examples to illustrate the SoulCollage process, but it is a principle of SoulCollage that SoulCollage® cards are not for sale, trade, or barter.
If you are ready to try Soulcollage and see for yourself the transforming power of this wonderful process, check out my prescreening questions first then contact M. Joy Young, LCSW, CPC at (503) 309-1163 . I am accepting new referrals and would welcome your call.
Other services offered:
Anxiety Counseling Portland
Depression Counseling Portland
EMDR Portland
Trauma Counseling Portland
---