Anxiety Counseling
Are you or someone you care about suffering from anxiety or "anxiety" like symptoms and in need of Anxiety Counseling in Portland? Portland Lifestyle Counseling can help.
Do you find that you worry about most things and can't stop yourself from worrying even when you try?
Are you shaky, nervous, fretful, and easily agitated?
Do you avoid certain situations because it causes you to feel over worried, jumpy, and shaky?
Do you rehearse in your head situations to come or past events in hopes of alleviating feeling worried or upset?
If any of these are true for you or someone you care about, you might want to consider counseling for anxiety symptoms.
What is Anxiety?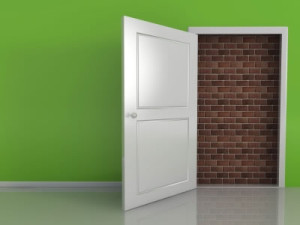 Anxiety or fear can be a normal reaction to stressful events that occur every day. Everyone experiences some level of anxiety when faced with daily uncertainties. But anxiety may become an issue for you if it interferes with daily activities and disrupts your normal routine.
Would you like to…
Feel less anxious, nervous and worried.
Let go of endless rehearsing and excess fretting.
Learn skills that can help you manage worry, fretting, "anxiety" like feelings, or anxiety symptoms.
Make lifestyle changes that may reduce excess worry, "anxiety" like thoughts and feelings, and anxiety symptoms.
Then I invite you to consider counseling for anxiety. I provide specialized, distinctive, and practical counseling that works with your unique issues and goals. I help you explore and understand complex feelings, thoughts, and behaviors that may be keeping you from having the life experiences you want. I also work to help you gain greater access to your own inner wisdom and innate resources that can move you to healthier actions and behaviors. Lastly I support and encourage you in practicing new coping skills that overtime can help you establish healthier behaviors, greater self understanding, and self acceptance.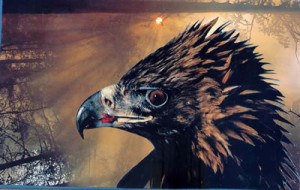 SoulCollage® Portland
Counseling methods include:
I provide a number of counseling approaches that are designed to help you better cope and decrease anxiety symptoms. The use of mindfulness based counseling and holisitic approach are used. This means I look at the whole picture of your life – mind, body, spirit, and community when helping to reduce excessive worry, "anxiety" like thoughts and feelings, or anxiety symptoms.
Using a holistic approach, you may be encouraged to consider lifestyle changes that can help reduce your anxiety symptoms such as:
Maintaining regular exercise (as suggested or recommended by your primary care physician).
Eat a healthy well balanced diet (in accordance with your primary care physician).
Try relaxation techniques such as visualization and meditation to reduce anxiety.
My counseling style is empathic, supportive and encouraging. I bring twenty plus years of professional helping experience and relevant life experiences that gives me perspective, depth, and healthy caring. All of my life experiences – personal and professional – are present when I sit down to meet with you as your therapist.
I seek clients who are committed to their counseling process, deeply moved to action by their emotional challenges, and exhibit a desire for change and better self understanding. Quick solutions, easy answers, and "get better quick" schemes are not utilized here.
Solution Focused interventions
Psychodynamic Supportive practices
Strengths based focus
Empowerment based model of counseling
Other distinctive and specialized approaches and practices include:
During counseling for anxiety I encourage you to:
Process and explore issues from the past and present.
Explore and express feelings in a safe way.
Test new behaviors, thoughts and ideas.
Confront your issues, problems, and frustrations.
Create solutions for change.
Make behavior changes that you believe are doable and sustainable.
Your life does not have to stop because you feel anxious. You are not alone. In a world that is very uncertain, it makes sense that you might feel worried or anxious at times. But if you are concerned about HOW much you worry and HOW it is affecting your life then consulting with a professional counselor can be helpful.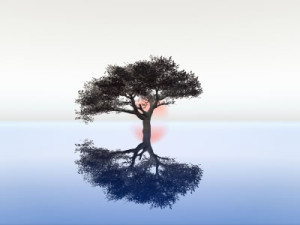 Are you ready to change anxiety symptoms?
If you are ready to have less anxiety in your life, feel better, worry less and live more fully, check out my prescreening questions first and if I am a fit for you contact Joy at (503) 309-1163. There are many counselors to choose from. I put myself forward because I believe in what I do and I know counseling can work.
Payment options available via PayPal. Call before you purchase.
---