Counseling Services
M. Joy Young, LCSW, ACSW, Licensed Clinical Social Worker and Academy Certified Social Worker offers counseling in Portland, psychotherapy, and life coaching for midlife issues: midlife crisis, midlife transitions, empty nest syndrome, and more. M. Joy Young's other specialties include depression, anxiety, bereavement/grief/loss, Trauma/PTSD, Soulcollage®, and Flower Essences in Portland, Oregon.
Are any of these true for you or someone you care about?
Are you questioning your life choices like job, marriage, work, family, and life in general since you have reached midlife?
Are you suffering with anxiety, depression, grief/loss?
Are you concerned about your level of stress due to emotional changes from midlife, a traumatic event(s), high sensitivity or some other issue?
Have you been judged as "too sensitive" or "too picky" when feeling over whelmed or over aroused by day to day activities?
Have you experienced a recent traumatic event in the past, or during childhood and are having difficulty coping in your life?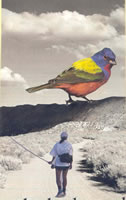 SoulCollage®
I can help. I offer specialized, professional, and confidential counseling services for all your midlife changes and challenges AND specific counseling for those with the high sensitive traitor women's trauma. Other important services include: depression, anxiety, grief/loss.
Aging is difficult! Our modern day society is highly arousing and stressful. Traumatic experiences are powerful and leave long standing emotional challenges. We all can use support from time to time. I offer counseling or psychotherapy, coaching, and other useful therapies to help you feel better, do better, and experience greater self acceptance and healing.
Beginning a counseling or psychotherapy relationship for midlife issues, high sensitivity, women's trauma, depression, anxiety, and or other emotional challenges with M. Joy Young, LCSW can help you:
Reduce or eliminate symptoms of depression associated with midlife high sensitivity, trauma, and/or other emotional issues..
Reduce and improve coping for anxiety symptoms associated with midlife, high sensitivity, trauma, and/or other emotional issues.
Better manage and reduce stress symptoms associated with midlife changes, high sensitivity, trauma, and/or other emotional issues.
Reduce feelings of isolation that can come with grief and lossassociated with midlife changes, empty nest experience, midlife transitions, trauma, and/or high sensitivity, or death of a loved one.
Better cope with high sensitivity.
Increase self acceptance and self compassion around midlife changes or High Sensitivity Trait or trauma.
Increase doing healthy activities and actions that keep you on course with your goals and life purpose.
Process and work through complex feelings and emotions connected to women's trauma issues.
Open up to your spiritual self, inner knowing, and intuitive guidance.
Plus more!
What is most helpful in counseling?

Research shows that the counseling relationship is one of the most curative factors in counseling or psychotherapy. People who have experienced a solid supportive counseling relationship for a period of time generally feel better and do better in their lives.
There are many counselors to choose from but only a few will be right for you.
At Portland Lifestyle Counseling, M. Joy Young, LCSW offers empathic counseling methods that include:
Solution Focused interventions
Psychodynamic Supportive practices
Strengths based focus
Empowerment based model of counseling
Other distinctive counseling approaches include:
If You Are Searching For A Counselor…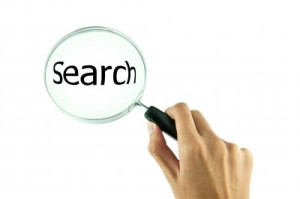 Who is not automatically going to give you a mental health label but will instead help you define your own unique issues.
Who will respect your right to not take psychiatric medications if you choose not to.
Who will build a safe and respectful counseling relationship with you using Mindfulness Based Counseling mindfulness based counseling psychosocial spiritual/community approaches rather than diagnosis, labels, and medical model based therapies.
Who can help you connect to your own truth.
Who will listen to your life as a story rather than a chemical imbalance, disorder or illness.
Who can help you uncover your Inner Knowing.
Who can help you to uncover your unique answers.
Who can help you connect to your unique truth.
Then I invite you to begin a counseling relationship that can help you feel better, do better, and experience greater self acceptance. Contact Joy at (503) 309-1163 ..
---
In the depth of winter, I finally learned that there was within me an invincible summer.