"My mission is to help people love themselves more, live healthier more purposeful lives, and build loving relationships with others and the community"
I received my Masters of Social Work (MSW) in 1997 from Portland State University's School of Social Work and my Bachelors of Science in Sociology in 1989. I have worked in the field of social service, crisis, community mental health, senior services, hospice, and private practice for over 20 years. I am a Licensed Clinical Social Worker and an Academy Certified Social Worker.
I completed professional coach training with the International Coaching Academy in 2008, Holistic Health practice and Flower Essence training with Australasian College of Health Sciences in 2007 and with the Flower Essence Society in 2010. I received Soulcollage® Facilitators training in 2008. I am a Certified Professional Coach, Soulcollage® Facilitator, and Flower Essence Consultant.
I am a former Peace Corps volunteer and professional gardener. I served two years in Lesotho Southern Africa and operated a successful gardening services before returning to social work.
I have 30 years experience with various personal growth and spiritual practices that include western mysticism, nature study, meditation, and the sacred art of listening and observation. I attend regular Buddhist retreats and regular meditation practice. I maintain a strong commitment to self exploration and self understanding and cherish the laughter that comes from a good British comedy and a Charlie Chaplin movie.
If you are ready to begin a counseling relationship that can help you feel better contact M. Joy Young, LCSW at (503) 309-1163 . I am accepting new referrals and would welcome your call.
4839 NE Martin Luther King Jr. Blvd.
Suite 209
Portland Oregon 97211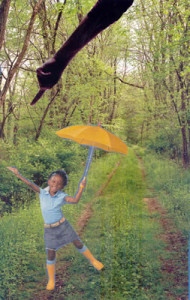 SoulCollage® Portland