LCSW (Licensed Clinical Social Worker) Supervision
Are you a Master degree Social Worker looking for clinical supervision for licensure?
Looking for a LCSW clinical supervisor outside of your agency setting?
Feeling frustrated with your current LCSW supervision and need a new approach?
Thinking of having your own private practice someday and want LCSW supervision relates to private practice?
I am now trained to provide LCSW clinical supervision and would welcome working with you to achieve clinical licensure. I can offer you mindfulness based, client centered, and collaborative supervision that is relational, mutual, and respectful. My goal is to see you get licensed!
I have over 20 years of social work experience and have worked in agency settings of community mental health, crisis, Hospice, older adult services, case management, and counseling. I have 10 years of private practice experience and specific training in PTSD , trauma and complicated childhood trauma. I also work regularly with depression, anxiety, grief and dysfunctional family abuse. I have special interest in Midlife challenges.
To enhance my clinical experience in mental health I also have specialty training and professional experience as a Certified Life Coach, Flower essence practitioner and SoulCollage facilitator. I have also worked with issues of High Sensitivity Personality trait.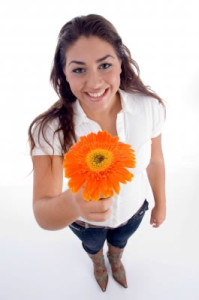 Together we will:
Identify your learning needs, style, strengths and challenges.
Clarify expectations for clinical supervision
Discuss and clarify role of supervision and nature of supervisory relationship.
Identify, examine, and work towards achieving your learning goals.
Develop and implement your supervision plan
And other important actions on your journey towards licensure!
The process of clinical social work licensure can be challenging. I remember the process of filling out forms, counting hours, scheduling and coordinating my time to ensure compliance with licensure requirements, not to mention the exam. This process can be emotionally taxing. If you are seeking a supervisor who understands these challenges, is in private practice, and has a solid social work experience then contact Joy at 503-309-1163 and let's talk about LCSW supervision for licensure.