Not one of us on earth is being asked to do more than is within his power to perform, and if we strive to obtain the best within us, ever guided by our Higher Self, health and happiness is a possibility for each one.
Flower Essences
Do you sometimes feel like your own worst enemy?
Do you find yourself frustrated by some personality trait that seems to continuously get in the way of your best intentions?
Do you feel like you are doing too much of something and feel like something in your life is unbalanced?
Have you seen those little brown bottles of flower essences in the health food section at your grocery store and wondered, "what are those"?
Sometimes we really can be our own worst enemy. Personality traits such as:
The sabotager
The perfectionist
The worrier
The dreamer
The nagger
The authoritarian
or some other trait
Can really get in the way of our best intentions and expression of our compassionate self.
Ever think about trying flower essences?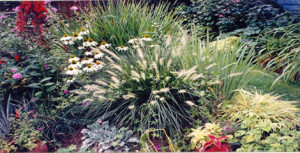 At Portland Lifestyle Counseling we offer comprehensive services for Flower Essences in Portland. Flower essences were first developed by Dr. Edward Bach and have been used for decades as a gentle form of energy balancing. Flower essences are not meant to treat, cure, or prevent any form of physical or mental disorder but can be used to help balance personality patterns we all fall into from time to time.
Flower essences can be used:
During times of emotional stress, crisis, or turmoil.
In conjunction with counseling, coaching or other forms of treatment.
Whenever you feel the need for added strength and support.
Individual flowers are selected for specific vibrational patterns that correspond with specific personality qualities found in healthy individuals.
Physically flower essences are purified water, infused with the vibrational patterns of specific flowers. The infused flower patterns are preserved on water by a small portion of alcohol.
Flower essences do not interfere with prescription medications, herbal supplements, or any other form of treatment. Flower essences do not treat, prevent or cure any physical or mental disorder and are not to be used as a substitute for medical or mental health treatment.
Flower essences can be used to help support you in achieving your wellness goals.
Learn more. Read my FREE article called Flower Essences Basics.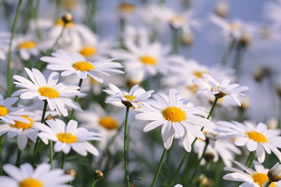 Flower Essences Consultations: What to expect
Flower essence consultations consist of three or more face to face meetings. During the initial consultation a complete flower essence assessment is conducted with plenty of time to answer questions, explore areas of imbalance, and selection of up to three essences for use. Consultations may also include:
visualization,
use of flower essence picture cards,
mind-body awareness exercises,
intuitive questions.
The initial consultation is to select essences and determine service goals and outcomes. Follow up sessions are designed to track areas of imbalance, examine changes and reflect on service needs.
If you are ready to experience subtle yet profound energy shift for greater emotional balance contact M. Joy Young, LCSW at (503) 309-1163 . I am accepting new referrals and would welcome your call.
When I touch that flower, I am not merely touching that flower. I am touching infinity. That little flower existed long before there were human beings on this earth. It will continue to exist for thousands, yes, millions of years to come.
---